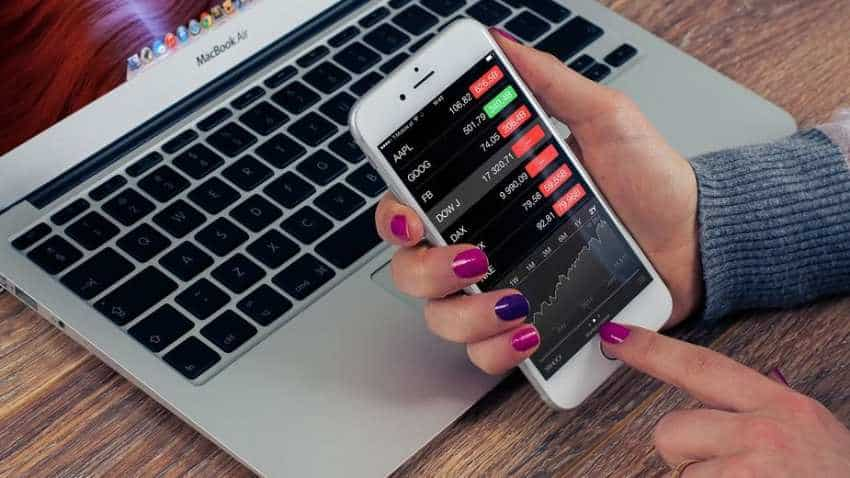 The equity market is highly volatile in nature. It is risky at times but rewarding in long term. All investors want their wealth to grow but fear of washing their investments stops them. Have you also faced this problem? Do you have a fear of losing money? Don't worry, you just need to keep in mind a few things and your money will be safe forever. Sumeet Bagadia, Executive Director, Choice Broking told Zee Bussiness Online that an investor should take expert advice if he or she doesn't understand fundamental and technical aspects of the stock.
"An investor should always take an expert's advice before jumping into any decision on investments into a new stock. However, if an investor is well known to all the fundamental and technical aspects of the stock, he\she can go as per their wish," he said.
Here are 5 tips that will help you decide the best stock to invest in and save money:
Tip 1: Choose a business, not the company-
An investor should always choose a great business rather than going for a popular company. An attractive company with attractive products and services could be an overrated brand. The business should sound good on financial books of the company. The growth in profit, growth in revenue, customer retention rate, debts on balance sheet etc should be carefully examined before investing.
Tip 2: Evaluate the price chart-
There are a number of companies doing good business but their stocks are overvalued in the market. Hence, an investor should evaluate the price history, stock volatility, price movement on charts, average price indicators to find out if a stock is overvalued or undervalued. An undervalued stock is the best one to pick at a right time. An investor can easily develop the expertise of calculating price valuations by doing extensive research and using technical tools.
"An small correction or temporary volatility in the stock should not hamper the mood of an investor. Markets are driven on the basis of various factors, hence corrections can also be an opportunity sometimes," Bagadia said.
Tip 3: Do your research-
Doing correct research is highly essential to support the mood of an investor. An investor should never ignore any news, information, financial aspect, rumor, technical indicators. After that, one needs to study the sector in which the company deals. It is equally important to get details of the legal, financial, taxation or government policies for that particular business or a sector. The complete research drives confidence into the investor to continue or start investing in a particular investment.
Tip 4: Analyse technical and fundamental parameters-
Other important homework for the investor is to analyse the technical and fundamental parameters of the company. These include Return on Equity (ROE), Debt-Equity Ratio (DER), Profit-Equity ratio (P-E Ratio), Book price, dividend payout, sales growth, 52 week high or lows, trade volumes etc. However, technical indicators require professional learning and should be evaluated after the expert's advisory. Some of the popular technical tools are price charts, price patterns, trendlines, shapes, price graphs, days or weekly or monthly or yearly averages etc.
Tip 5: Set your financial goal-
The last tip is to have a financial goal. Investment should have a vision. After all that research work, it should be clear in the mind of an investor, whether to keep the investments for long term or a short period.
"An investor should always have a long term vision in equity markets. History of the Indian equity markets clearly depicts, how well people have made in longer durations," explained Bagadia.
["source=zeebiz"]