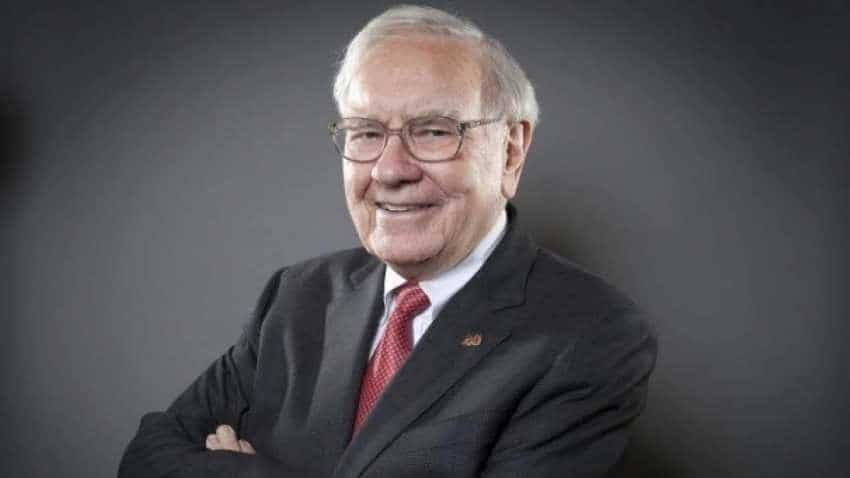 One of the world's savviest and of course, richest, investors, Warren Buffett is definitely not new to billion-dollar business deals. And yes, he and his company, have been involved in some of the biggest and most sensational investments that this world has seen. And yet, there is one constant in his investment process. Regardless of size or scope of the deal, the "Oracle of Omaha" uses the same research philosophy in every deal he cracks!
While he uses his acumen to cut through the clutter to add to his considerable wealth, Warren Buffett is quite a philanthropist too. He is amongst the biggest givers on this planet and that spans not just charity, he is equally generous when it comes to giving tips to others. This is what has bunished his credentials as the Oracle of Omaha. Among the many phrases he has made popular, one is 'don't trust others when you are confused, especially someone who has a financial interest in making those projections to you'.
Warren Buffett, CEO of Berkshire Hathaway, advises you to do your own research and trust it, whether you're buying a stock or a house or a business. His message – 'Don't even trust the experts'.
"Don't ask the barber whether you need a haircut," Warren Buffett told the audience at Berkshire's 1994 annual meeting.
"I do not understand why any buyer of business looks at a bunch of projections put together by a seller, or his agent," Buffett said in the meeting.
This sounds quite rough, but the do-it-yourself method is definitely guaranteed to give you no room to blame anyone except yourself! However, the lessons that this method will impart to investors will be second to none. Well, the investor has certainly proved that he is one of the richest and powerful investors on earth.
 The methodology of 88-year-old's has proven to be successful and enlightening for others. His company, Berkshire has given over 20 percent returns annually over the last 40 years, double the return of the S&P 500 index over that same period, according to a report.
So, yes, Buffett does his own research before going in for investments. He reviews important things like annual reports, filings, numbers, profit\loss, news etc. to draw his own conclusions. And there is no reason why you cannot do that!
["source=zeebiz"]